We have so many thoughts and emotions, but many of us struggle to put them into words. When I find my unexpressed feelings or my heart's desire in the words of others, a sweet sense of happiness spreads over me. Though I need no excuse to pack my bag and travel but some time when I am down or situation forces me to live daily monotonous life, travel quotes ignite my wanderlust and help me to break the chain of boredom. I am sure all of us go through same situation in life. In this post I am here sharing my collection of 40 inspiring travel quotes from famous personalities, most of them combined with my travel photos shot over time. I am pretty sure it will help to brighten up your day!!
 Paulo Coelho, a person who once lived as a hippie, travelled through South America, North Africa, Mexico, and Europe, is one of my favorite novelists. He is famous for his amazing novel The Alchemist. His quotes always inspire me to travel , discover new places and collect beautiful memories. Here are few of them-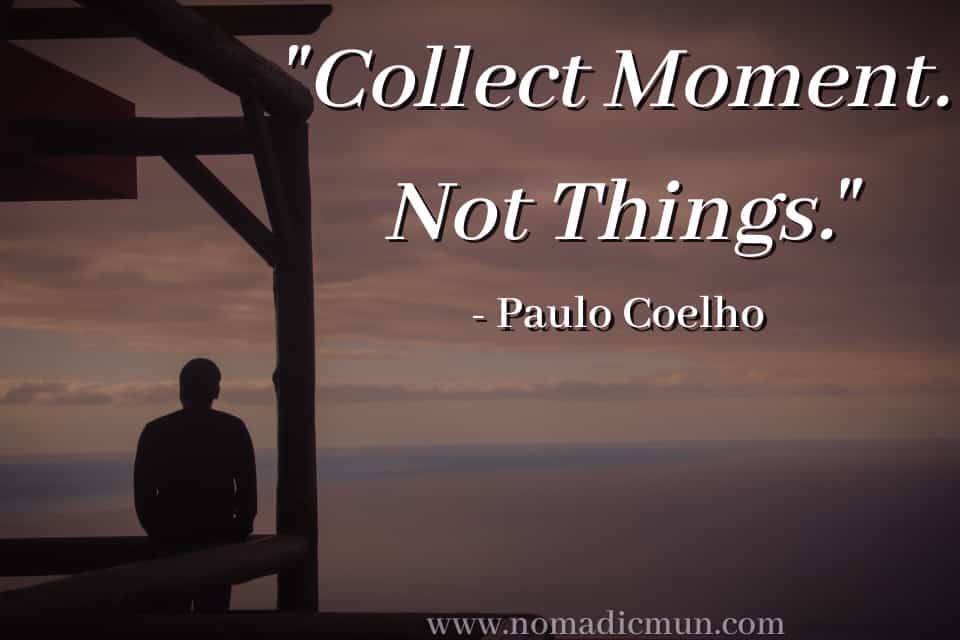 Buddha, the founder of world religion of Buddhism, himself was a great wanderer. He left his luxurious lifestyle of the palace to live the life of a wandering ascetic. His words are always inspiring. Some of his most popular travel quotes:
Quotes from this ancient Chinese philosopher (founder of Taoism) enlighten your mind, expand your heart and encourage you to travel. Religious Taoism belief is that this old Master  spent his whole life travelling and  teaching  the Tao. Here is few inspiring quotes from Lao Tzo: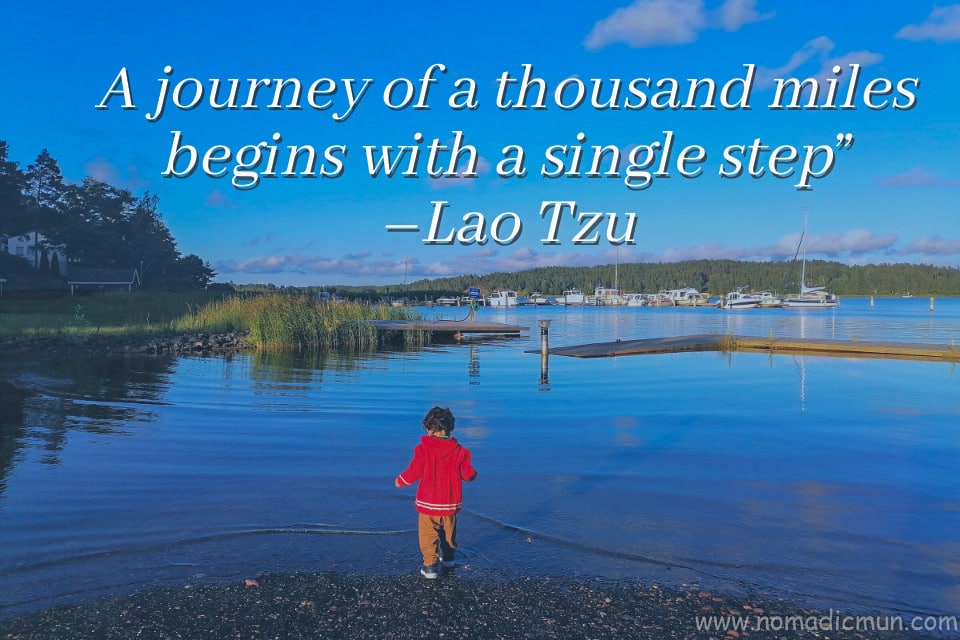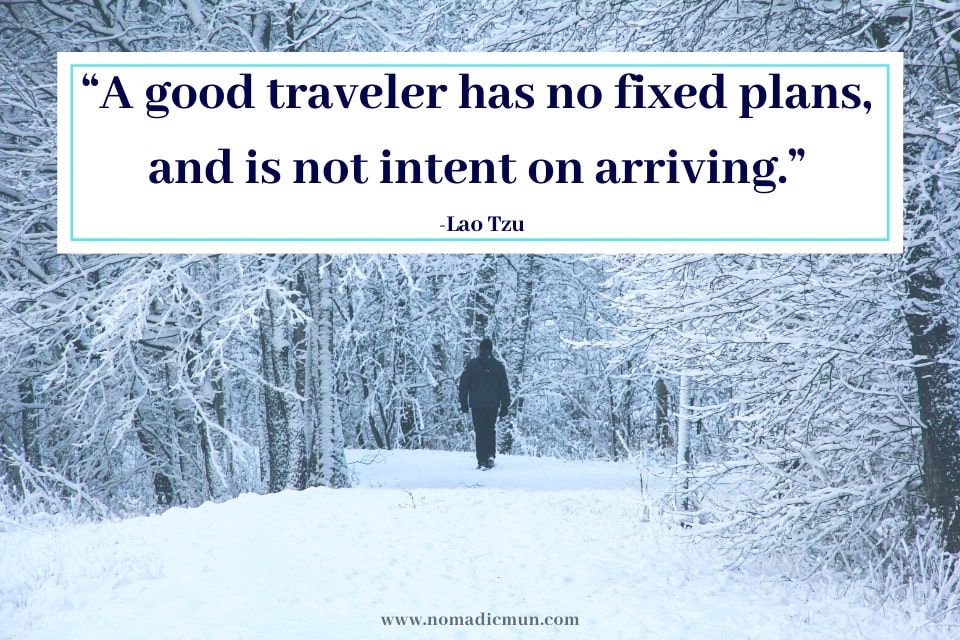 The author of the high fantasy works The Hobbit and The Lord of the Rings, J.R.R. Tolkien said –
 Winner of four Pulitzer Prizes for Poetry, Robert Frost is one of my favorite poets. His poems are really inspiring to all who love nature and love to travel. Here is my favorite quotes from him: 
Helen Keller is a name of inspiration. In spite of losing her sight and hearing ability in childhood, she circumvented her disabilities to become a world-renowned writer. She traveled  over 40 countries. Wherever she traveled, she brought encouragement to millions of blind people. Description of life in her won words :
Check how Oscar Fingal O'Flahertie Wills Wilde, one of the most popular Irish poets and playwrights of late 19th century,  described travel-
American writer and artist, Henry Valentine Miller  himself is a great traveler. He lived in  different countries and travelled a lot. He also wrote several travel memoirs which are very popular till now. Here is one from my choice :
My favorite quote from Thomas Stearns Eliot , one of the major poets of 20th century, is –
Highly influential French novelist Gustave Flaubert  has been considered as the leading exponent of literary realism in his country. See how he feels about travel- 
I read poems of Gerald Gould in my junior school days and these lines always remain one of my favorites lines for all time:
Most popular travel quote of  Rumi,  a 13th-century Persian poet, Hanafi faqih, Islamic scholar,  philosopher, Maturidi theologian, and Sufi mystic is :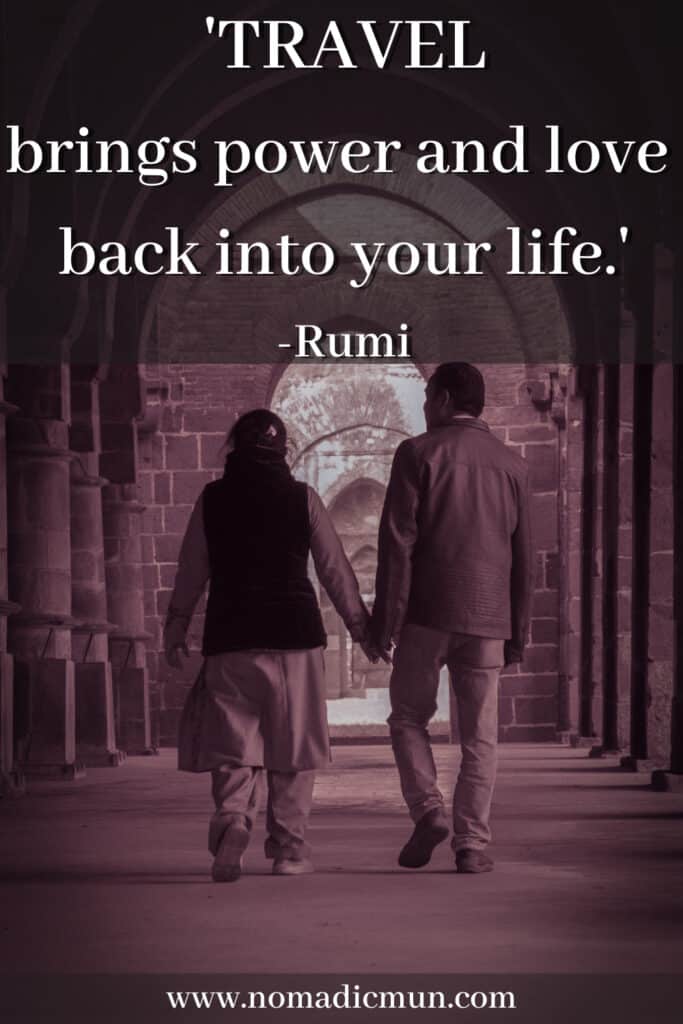 Dr. Johnson was an English writer who made lasting contributions to English literature as a poet, playwright, essayist, moralist, literary critic, biographer, editor, and lexicographer. 
Scottish novelist, poet and travel writer, Robert Louis Stevenson  spent all his energies in travel and writing.  Stevenson's writing was constantly marked by travel.  Many of the journeys he made during his life were followed by equally important revisions in narrative style. Best quotes from him are : 
Ancient Greek philosopher whose way of life, character, and thought exerted a profound influence on Western philosophy.
Confucius was a Chinese philosopher and politician of the Spring and Autumn period who was traditionally considered the paragon of Chinese sages.
Dalai Lama is a title given by the Tibetan people to the foremost spiritual leader of the Gelug or "Yellow Hat" school of Tibetan Buddhism. Currently the 14th Dalai Lama lives in Dharamshala, India as a refugee.
One of my favorites quotes from the Buddhist spiritual leader, is : 

One of the most popular quotes from the greatest physicists of all time is :
Omar Khayyam was a Persian polymath, mathematician, astronomer, philosopher, and poet. Umar Khayyam was a polymath, scientist, philosopher, and poet of the 11th century CE.
Berber-Moroccan scholar, Ibn Battuta himself was an explorer who widely travelled the ancient World, including Central Asia, Southeast Asia, South Asia, China and the Iberian Peninsula. Over a period of thirty years he  travelled more than any other explorer in pre-modern history; totaling around 117,000 km. Here is one of Ibn Battuta's famous travel quotes: 
Pythagoras of Samos was an ancient Ionian Greek philosopher and the eponymous founder of Pythagoreanism.
Roy Matz Goodman, an American politician & Businessman beautifully described what the real happiness in travelling : 
Maya Angelou was an American poet, memoirist, and civil rights activist.
Nobel Prize winner ( 1962 ) American author John Ernst Steinbeck Jr. said :
Jacques Cousteau was a French undersea explorer, researcher, photographer and documentary host who invented diving and scuba devices. His words always inspires sea lover. 
Benjamin Disraeli, an Italian-Jewish descent British statesman and novelist who served as the Prime Minister of the United Kingdom twice. One of the most famous Benjamin Disraeli's quotes on travel is: 
Carew Papritz, aka The Cowboy Philosopher, is the author of the multi-award winning book "The Legacy Letters". He truly lives his book's central message to "live life to the fullest." Carew's curiosity has lead him to be a ski patrolman, tour bus driver, river raft guide, and a bartender.
Steven Furtick is the founder and lead pastor of Elevation Church based in Charlotte, NC. He has helped growing the multi-site Elevation Church into a global ministry through online streaming, television, and the music of Elevation Worship. One of the popular quotes of Steven Furtick on travel is:
How beautifully Lin Yutang , a Chinese inventor, linguist, novelist, philosopher, explains travel –
Austrian Jewish and Israeli philosopher, Martin Buber's has a different view on travel.
Henry David Thoreau, an American naturalist, essayist, poet, and philosopher was  fascinated with natural history and narratives of travel and expedition. One of Henry David Thoreau's popular quotes is :
Matsuo Basho, the most famous poet of the Edo period in Japan said –
Alain de Botton, FRSL is a Swiss-born British philosopher and author. He is a writer of essayistic books that have been described as a 'philosophy of everyday life.'  He's written on love, travel, architecture and literature, including the titles 'How Proust Can Change Your Life' and 'The Consolations of Philosophy'. His famous say on travel: 
Which one is your favorite among them? please share your favorite one with us on comment box!! Keep in touch and enjoy travelling!!