If you want to enjoy tranquility of nature with murmur of rapids, rustling of leaves and chirping of birds near Helsinki city center, VanhaKaupunki/ Helsinki Old Town is the perfect destination for you. VanhaKaupunki is that place from where the story of Helsinki began. This town, located on the mouth of Vantaa river, is one of the most beautiful places in Helsinki where you can spend a day leisurely, admiring the nature.  
1st time we visited the place on a sunny day in autumn. Fall color made this place awesome. Let's make a virtual tour to Helsinki Old Town aka Helsinginvanhakaupunki through my clicks.
Vanhakaupunki - Helsinki Old Town
Rapids of old town Helsinki /The vanhakaupungin koski:
One of the most popular places in old town is the rapids of old town Helsinki. The 200 metres wide rapids lead into the sea via two channels. One part of the rapids has a fish ladder and another part is protected.
The island of Kuninkaankartanonsaari is situated between the two channels. Today it is the home to Museum of Technology – only general museum of technology in Finland. This museum tells the story of technology and industry of Finland and Finns.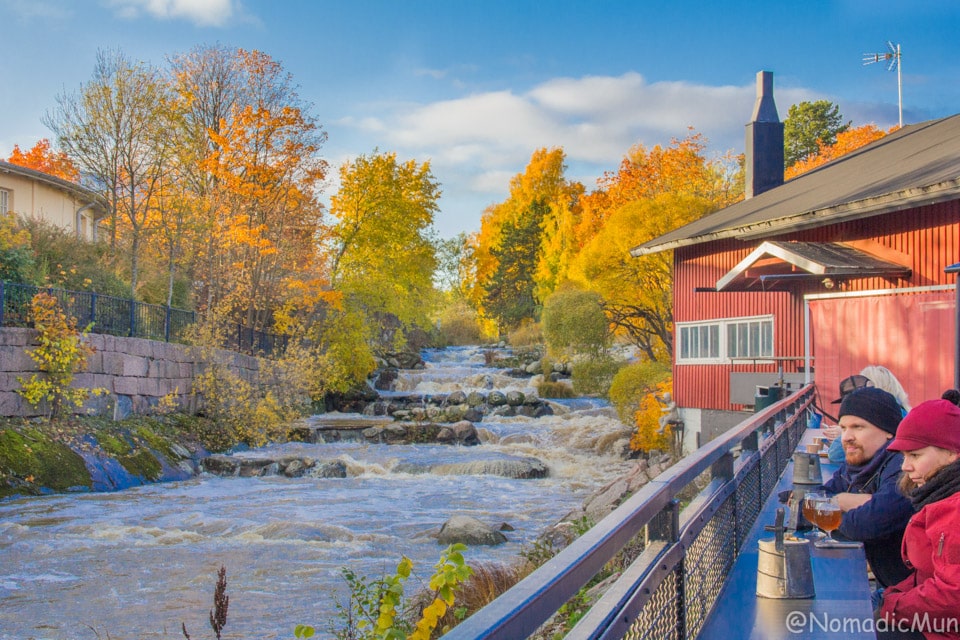 Koskenranta is an idyllic restaurant on the banks of the rapids. The location makes it different from other restaurants. It is a unique experience to sit on the open terrace of the restaurant and enjoy drinks.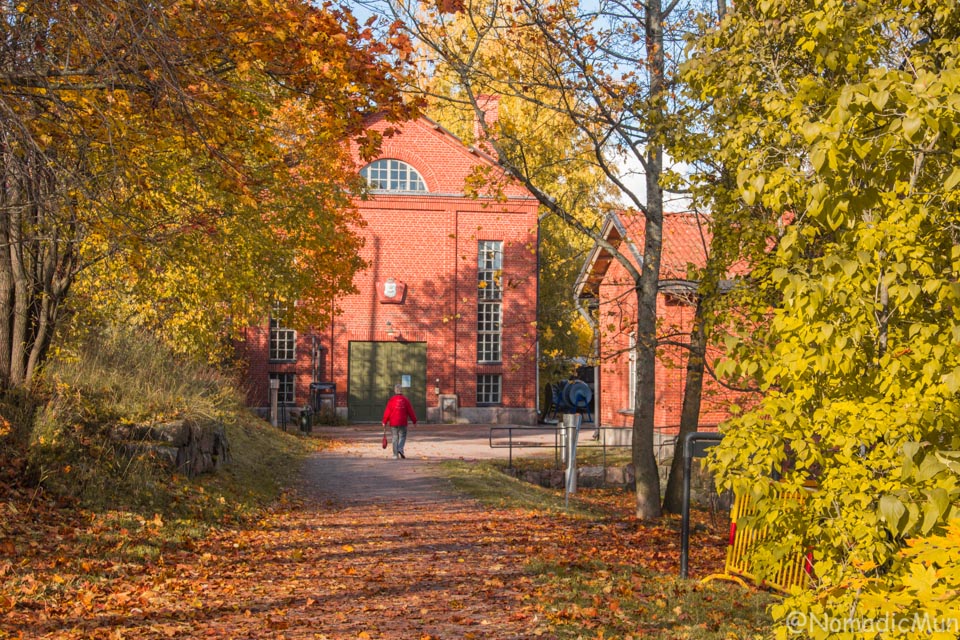 The Vanhakaupunki hydropower plant is the oldest working power plant in Helsinki. The museum is open for visitors from late spring to early autumn. The Museum of Technology entrance ticket includes the admission to the Power Plant Museum.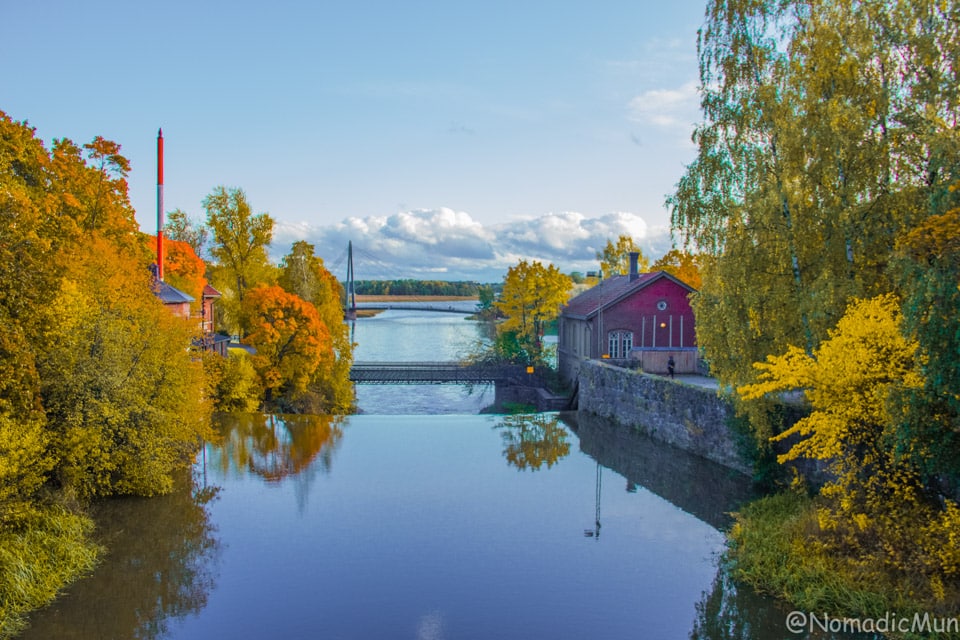 Statue of Catherine of Saxony-Lauenburg: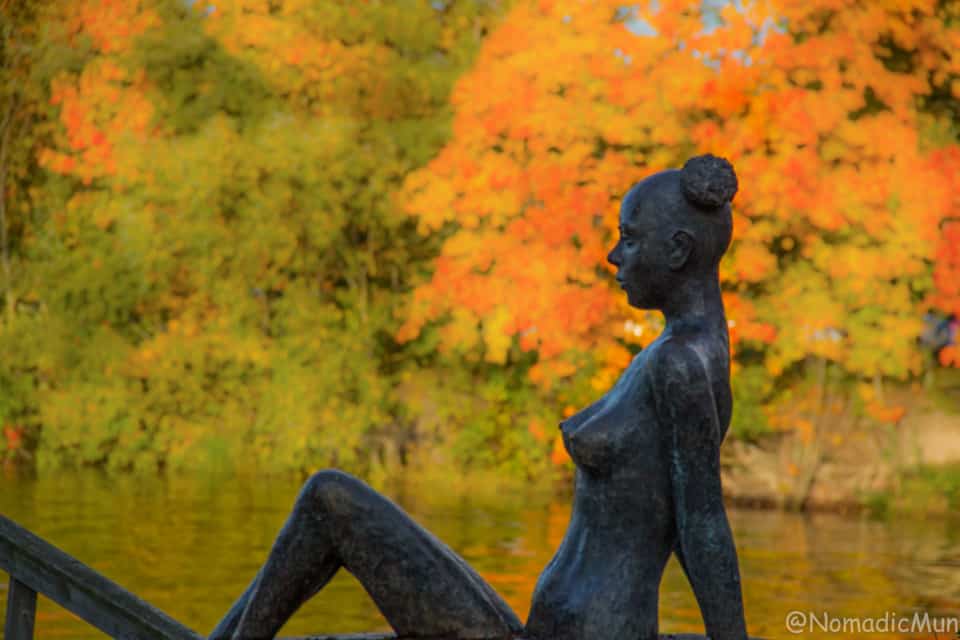 The bronze statue of Catherine of Saxony-Lauenburg is located near the western end of the Matinkaari Bridge. She was Queen of Sweden from 1531 to 1535 and  considered the first queen of modern Sweden.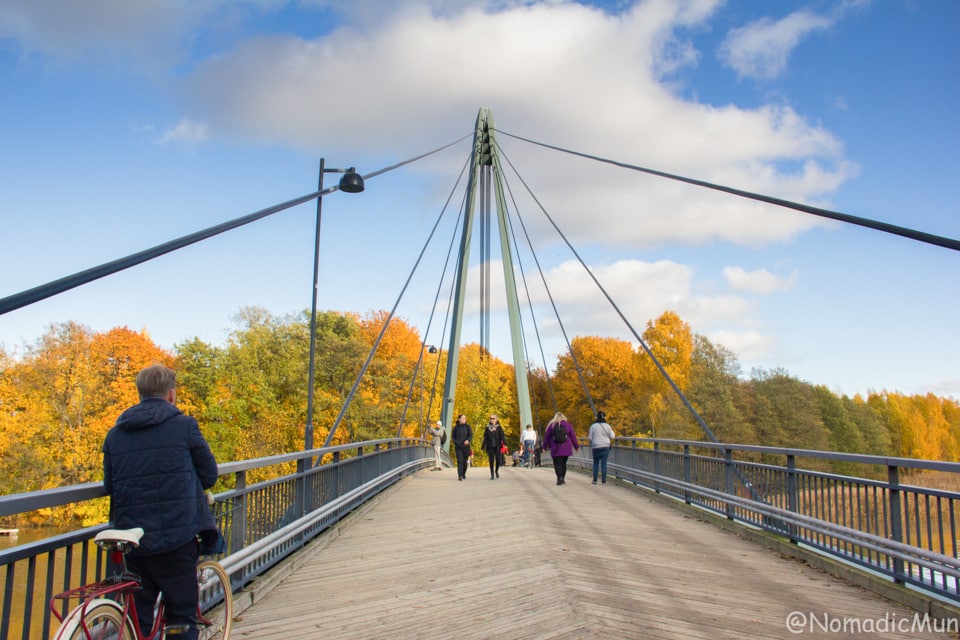 Vanhankaupunginlahti/ old town bay area offers prime opportunities for birdwatching as it is a significant nesting and migration area for birds in Helsinki. Over 300 different species of birds have been sighted in the area over the years. Lesser spotted woodpeckers, thrush, nightingales, wagtails, sedge warblers, Eurasian reed warblers and bearded reedlings are important among them. There are six bird watching towers, four accessible bird watching platforms and one bird hide in different parts of the bay. It is also a good place for hiker as there are nice long walking trails.
Annala Garden is an idyllic public park in Vanhakaupunki area. Hyötykasviyhdistys organizes garden related events and courses at this yellow wooden building.  
Villa Anneberg /Annala Manor (Annalan Huvila)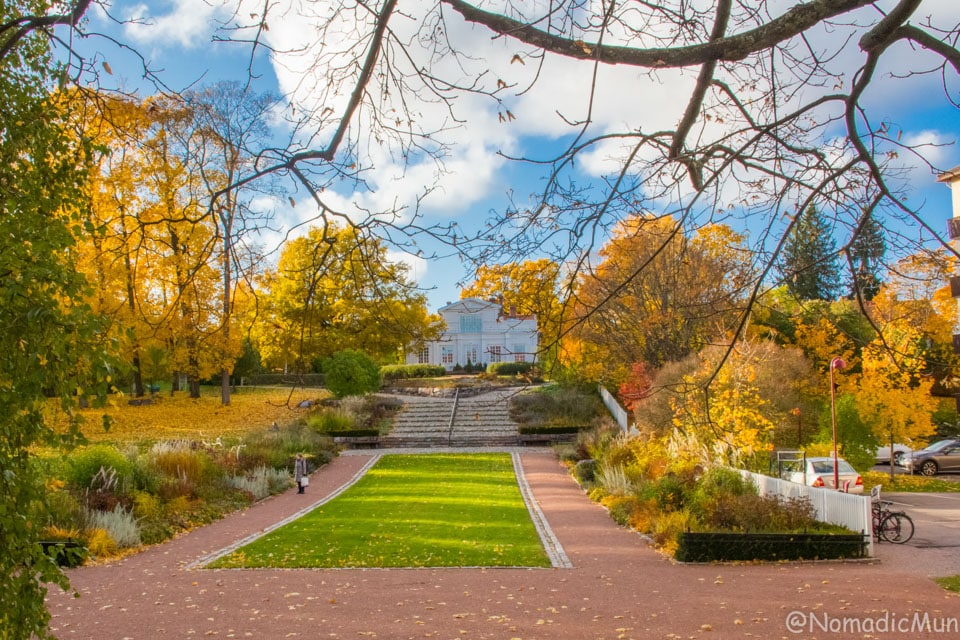 Villa Anneberg, commonly known as Annalan huvila (Annala Manor), is the oldest operational wooden villa in Helsinki. It was designed in 1820s by Gustaf Wasenius, an influential entrepreneur of that time and it is named after his wife, Annala. Nowadays Annalan huvilan ystävät association runs a cafe in the villa.
How to go to Vanhakaupunki:
Helsinki Old Town is easily accessible by  Public transport from anywhere in Helsinki. Nearest bus stop is Annalantie and Tekniikan museo. Bus no 71, 55,  506 goes there from City center. Going by car is convenient as well. There is a spacious free public parking in the town.
Pin it for Later Reading!!!